Southwest Georgia Chapter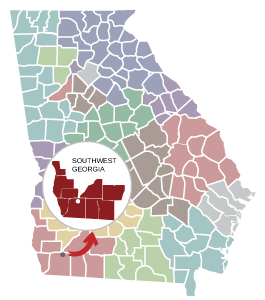 Southwest Georgia Chapter Counties
Clay
Colquitt
Decatur
Early
Grady
Miller
Mitchell
Seminole
Thomas
2019-2020 Chapter Officers
President:
Tom Hoyt
229-226-8320
Vice President:
Roy Long
229-227-5884
Secretary/Treasurer:
Ashley Gardner
229-246-1511
Meetings
Please refer to the newsletters for more information and to register for the Southwest Georgia Chapter meetings.
Click on a meeting below to register:
(No upcoming meetings found)
Local Events
With the issuance of FASB ASU No. 2014-09, Revenue from Contracts with Customers, FASB has completed a convergence project with the IASB to improve financial reporting by creating common revenue recognition guidance for U.S. GAAP and IFRS. For...
Discuss updates on the new accounting, auditing, compilation and review standards, and other professional guidance that impact small businesses and their auditors. Materials include practical applications of the topics covered to help you...
Receive a comprehensive review of newly enacted tax legislation, issuance of income tax regulations, court cases, IRS notices, revenue procedures and private letter rulings affecting individuals and businesses. All- inclusive manual includes the...