Middle Georgia Chapter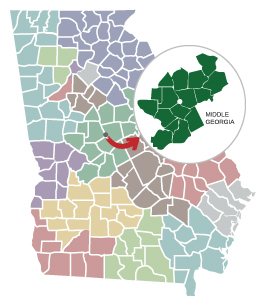 Middle Georgia Chapter Counties
Baldwin
Bibb
Butts
Crawford
Greene
Hancock
Houston
Jasper
Jones
Lamar
Macon
Monroe
Peach
Putnam
Taylor
Twiggs
Upson
Meetings
The Middle Georgia Chapter holds regular lunch and dinner meetings at various locations in Macon. Each year the chapter sponsors a professional's night inviting area attorneys, bankers and brokers. Newsletters will be sent to members with specific information about upcoming meetings.
Click on a meeting below to register:
(No upcoming meetings found)
Local Events
Ensure you are current in governmental and not-for-profit accounting and auditing. This update course is designed to prepare you for the latest accounting and auditing developments affecting governments and not-for-profits.
With the increasing complexity and ever-changing nature of tax laws and issues, today's accountant needs a one-day update course focusing on business income tax issues. Review the current Federal business income tax laws, and review updates of...
Receive a comprehensive review of recent standard-setting activities of the FASB and AICPA. Discuss Topic 606 in-depth and receive updates on recently issued FASB and AICPA standards with hands-on examples and illustrations to help you apply the...