Gwinnett Chapter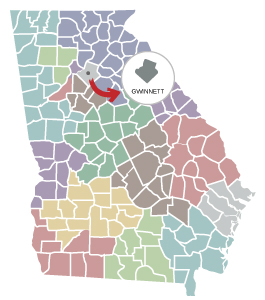 Gwinnett Chapter Counties
2019-2020 Chapter Officers
President:
Todd Pull
678-339-8661
Vice President:
Faustina Brooks
770-771-1992
Secretary:
Eddie Colwell
770-270-7256
Treasurer:
Rita Spralling-Williams
404-300-0742
Meetings
The Gwinnett Chapter of The Georgia Society of CPAs meets on the third Tuesday at 5:30 p.m. at the 1818 Club. The cost is $25 for members and $30 for nonmembers.
Click on a meeting below to register:
New Members
Are you a new student, fellow or associate member of the Gwinnett Chapter? If so, please call our chapter contact so we can welcome you!
Gwinnett Chapter Contact

:

Todd Pull

678-339-8661
Local Events
Our Social Security system provides retirement, disability, and survivor benefits to millions of Americans. The long-term future of Social Security and Medicare is uncertain, triggering concerns for many workers who are now paying into the...
Cover the significant provisions of the most recent pronouncements and proposed pronouncements from the FASB, the Private Company Council, the Auditing Standards Board and the Accounting and Review Services Committee. Discuss the standards that,...
Discuss relevant pronouncements, exposure drafts, and other guidance recently issued in the accounting, auditing, review, compilation, and preparation engagement arenas. Sort through the complexities and identify and apply recently issued FASB,...