Gwinnett Chapter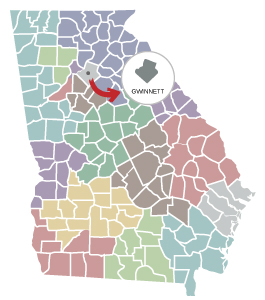 Gwinnett Chapter Counties
2019-2020 Chapter Officers
President:
Todd Pull
678-339-8661
Vice President:
Faustina Brooks
770-771-1992
Secretary:
Eddie Colwell
770-270-7256
Treasurer:
Rita Spralling-Williams
404-300-0742
Meetings
The Gwinnett Chapter of The Georgia Society of CPAs meets on the third Tuesday at 5:30 p.m. at the 1818 Club. The cost is $25 for members and $30 for nonmembers.
Click on a meeting below to register:
(No upcoming meetings found)
New Members
Are you a new student, fellow or associate member of the Gwinnett Chapter? If so, please call our chapter contact so we can welcome you!
Gwinnett Chapter Contact

:

Todd Pull

678-339-8661
Local Events
Annual Update: Top Governmental and Not-for-Profit Accounting and Issues Facing CPAs (YB)**

-

7/17/2019 - Athens

Preparers of governmental and nonprofit financial statements and their auditors often seek advice from the AICPA's Technical Hotline as well as from the GASB Technical Inquiry System. The advice they receive from these sources is high-quality and...
Receive the benefit of an unbiased comparison of many of today's leading solutions, helping you to make an informed decision about the future direction of your accounting platform. Solutions from Intuit, Sage, Microsoft, Open Systems, Xero,...
Analytics is the new force driving business. Tools have been created to measure program impacts and ROI, visualize data and business processes, and uncover the relationship between key performance indicators, many utilizing the unprecedented...