Atlanta Chapter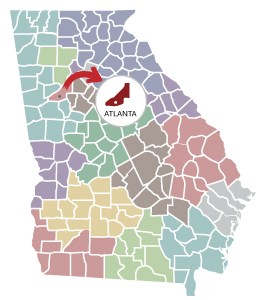 Meetings
The Atlanta Chapter holds lunch meetings on the third Tuesday of the month at 12 p.m. at the Buckhead Club. The cost of the meeting is $25 (includes lunch and CPE credit).
Click on a meeting below to register:
New Members
Are you a new student, fellow or associate member of the Atlanta Chapter? If so, please call our chapter contact so we can welcome you!
Atlanta Chapter Contact

: Bob Dow


678-643-6958
Local Events
The FASB finalized the new revenue standard ("Revenue from Contracts with Customers") in 2014 and after a multitude of "tweaks" from the FASB it will roll out for privately held businesses in calendar 2019 (already rolled out for publicly traded...
Employee benefit plans are a unique entity, and the performance of audit procedures will involve testing items that are not typically tested in audits of other types of entities. Tackle the most common areas in EBP audits where detailed...
Discuss how a lessee applies the standard to typical leasing arrangements of non-publicly traded entities. Multiple examples from the standard and other created examples including footnote disclosures will be presented. The FASB finalized the new...