Atlanta Chapter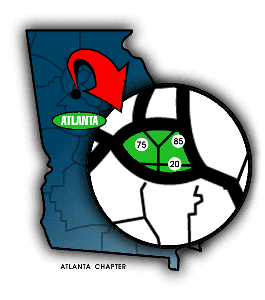 Meetings
The Atlanta Chapter holds lunch meetings on the third Tuesday of the month from January through October at 12 p.m. at the Buckhead Club. The cost of the meeting is $25 (includes lunch and CPE credit).
Click on a meeting below to register:
(No upcoming meetings found)
New Members
Are you a new student, fellow or associate member of the Atlanta Chapter? If so, please call our chapter contact so we can welcome you!
Atlanta Chapter Contact

:

Bob Dow
Local Events
The 2018 Technology Conference is one of the largest technology conferences for CPAs. K2 leaders provide attendees with tools that can be immediately put into practice. Longer sessions allow for a deeper dive into practical application of the...

Fraud and Abuse in Not-for-profit Entities and Governments: Stealing from Everyone

-

7/20/2018 - Atlanta

When not-for-profit entities and governments fall prey to fraud and abuse it breaks the hearts of donors and taxpayers. Focus on the common types of fraud and abuse that occur in not-for-profit entities and governments and address the auditor's...
Clients who are beneficiaries of a trust or estate often turn to their financial advisors to understand the administrative process and its effect on their interests. Understand the legal concepts, communicate a real-world explanation to clients,...