Heart of Georgia Chapter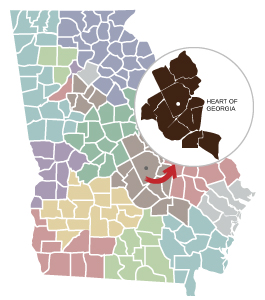 Heart of Georgia Chapter Counties
Appling
Bleckley
Dodge
Jeff Davis
Johnson
Laurens
Montgomery
Pulaski
Telfair
Truetlen
Washington
Wheeler
Wilkinson
2019-2020 Chapter Officers
President:
Jake Sheffield
478-272-1344

Vice President:
Jenny Nash
478-275-1163

Secretary/Treasurer:
Brandi Dykes
478-272-2030
Meetings
Please continue to check the website for updated meeting information.
Click on a meeting below to register:
(No upcoming meetings found)
New Members
Are you a new student, fellow or associate member of the Heart of Georgia Chapter? If so, please call our chapter contact so we can welcome you!
Heart of Georgia Chapter Contact

:

Jake Sheffield

478-272-1344
Local Events
Cover the significant provisions of the most recent pronouncements and proposed pronouncements from the FASB, the Private Company Council, the Auditing Standards Board and the Accounting and Review Services Committee. Discuss the standards that,...
Two things you can count on are important new tax developments and economic, social, and demographic trends that turn out to have important tax implications. Explore the hottest tax planning topics that will impact you and your clients. These are...