DeKalb Chapter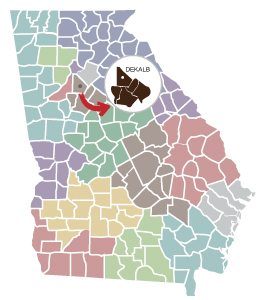 DeKalb Chapter Counties
DeKalb
Clayton
Henry
Newton
Rockdale
Meetings
Click on a meeting below to register:
(No upcoming meetings found)
New Members
Are you a new student, fellow or associate member of the DeKalb Chapter? If so, please call our chapter contact so we can welcome you!
DeKalb Chapter Contact

:

Mike Lopata

770-799-7036
Local Events
Receive a thorough review of the FASB's comprehensive new revenue recognition guidance found in Topic 606. Review all aspects of the FASB's new five-step revenue recognition model, including all updates that have been issued to the original ASU....
Learn invaluable knowledge, strategies, techniques, innovative tax-planning concepts, income-generating ideas, and other planning opportunities available to S corporations, partnerships, LLCs, and LLPs. Continually updated for items regarding tax...
Not-For-Profit entities are challenged with many unique accounting issues. Take a deep dive on the ASU 2016-14 and discuss other recent FASB standards and projects that impact NFPs, including revenue recognition for grants. Look at recent changes...