DeKalb Chapter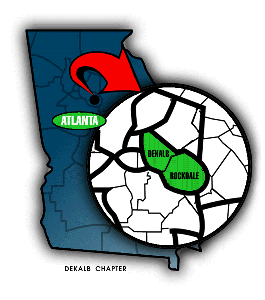 DeKalb Chapter Counties
DeKalb
Clayton
Henry
Newton
Rockdale
2017-2018 Chapter Officers
New Members
Are you a new student, fellow or associate member of the DeKalb Chapter? If so, please call our chapter contact so we can welcome you!
DeKalb Chapter Contact

: Lisa Robinson

678-476-0512
Local Events
Analytics is the new force driving business. Tools have been created to measure program impacts and ROI, visualize data and business processes, and uncover the relationship between key performance indicators, many utilizing the unprecedented...
Our focus is to reduce the overall risk of fraud. To that end, this course focuses on what factors contribute to turning honest employees into fraudsters. Discussion will include integrity and ethics, as well as how people may react in certain...
Are you new to performing single audits? Or perhaps you need a refresher on the key concepts of performing a compliance audit of federal awards? This core training course will elevate your proficiency and efficiency to perform a single audit...