DeKalb Chapter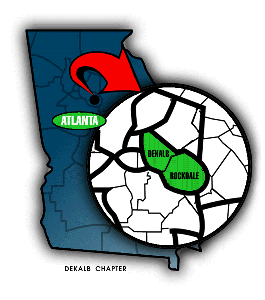 DeKalb Chapter Counties
DeKalb
Clayton
Henry
Newton
Rockdale
2017-2018 Chapter Officers
New Members
Are you a new student, fellow or associate member of the DeKalb Chapter? If so, please call our chapter contact so we can welcome you!
DeKalb Chapter Contact

: Lisa Robinson

678-476-0512
Local Events
This, the fourth of five comprehensive Audit Staff Essentials courses, focuses on the more advanced areas of the audit for new senior/in-charge staff and to provide guidance, examples and exercises to build the skills to successfully obtain the...
Designed for accounting and attestation practitioners at all levels in both public accounting and business and industry, this course provides an overview of recent accounting, compilation, preparation, review, and attestation matters including:...
Join us for our annual four-hour expedition through the harbors and swamps on the tax landscape this season. We will uncover issues with wide applicability and importance in 2017 and explore the practical implications, potential pitfalls, and...