Southwest Georgia Chapter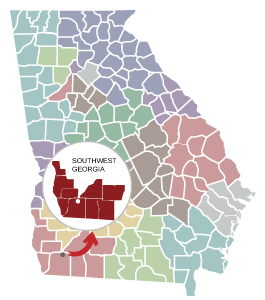 Southwest Georgia Chapter Counties
Clay
Colquitt
Decatur
Early
Grady
Miller
Mitchell
Seminole
Thomas
2019-2020 Chapter Officers
President:
Tom Hoyt
229-226-8320
Vice President:
Roy Long
229-227-5884
Secretary/Treasurer:
Ashley Gardner
229-246-1511
Meetings
Please refer to the newsletters for more information and to register for the Southwest Georgia Chapter meetings.
Click on a meeting below to register:
(No upcoming meetings found)
Local Events
Live Stream: Common Financial Statement Disclosures for Private Entities (NEW)

-

9/21/2023 - Live Stream

Financial statement disclosures are important to provide the information necessary for financial statement users to make economic decisions. Disclosures further explain and clarify information provided in the basic financial statements but also...
The best avenue to success is to be indispensable to your clients. The best way to becoming indispensable is having a solid understanding of your client's business. This course details the latest developments affecting not-for-profits such...
This course covers the significant provisions of the most recent pronouncements and proposed pronouncements from the FASB, the Private Company Council, the Auditing Standards Board and the Accounting and Review Services Committee. The...