Southwest Georgia Chapter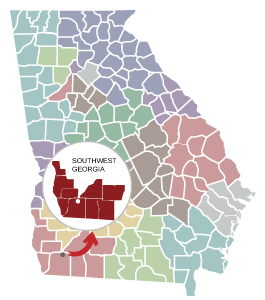 Southwest Georgia Chapter Counties
Clay
Colquitt
Decatur
Early
Grady
Miller
Mitchell
Seminole
Thomas
2019-2020 Chapter Officers
President:
Tom Hoyt
229-226-8320
Vice President:
Roy Long
229-227-5884
Secretary/Treasurer:
Ashley Gardner
229-246-1511
Meetings
Please refer to the newsletters for more information and to register for the Southwest Georgia Chapter meetings.
Click on a meeting below to register:
(No upcoming meetings found)
Local Events
New features added to Excel beginning with the 2016 release offers tremendous opportunities to improve Excel-based reporting for financial and operational reporting. Data models, Power Query, Data Analysis Expressions, Power Pivot, and many other...
How good are you with the technology you use daily? What new technology tools are available that could save you time and make you more effective? Technology continues to accelerate rapidly, and the need to keep pace is essential. This technology...
The CFO Series provides a convenient, one-stop way for senior level financial managers and executives, CFOs and those who aspire to be CFOs, to choose multiple days of CPE with a single decision. Each day consists of an expert, leading...