GSCPA Membership
The Georgia Society values your partnership, celebrates your successes and looks forward to advancing you as well as the CPA profession in the coming year. With that partnership in mind, GSCPA sincerely hopes that you take advantage of the countless GSCPA member benefits that are right at your fingertips.
From assisting you in tapping into the power of an established group of almost 14,000 accounting professionals to providing you with high quality education and resources to stay informed, GSCPA is centered on your needs.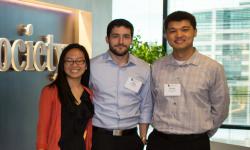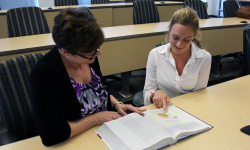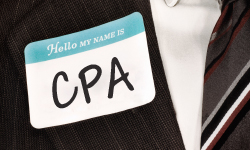 Here's What Current GSCPA Members Have to Say About the Value of Their Membership!
"The Georgia Society gives me access to a number of networking opportunities. As a young professional, I utilize GSCPA's social networking opportunities, but I know it is vital to network in person as well. GSCPA puts in the energy to assist me in blending these relationships to generate a positive influence on my career. I regularly encourage all of my fellow CPAs to become GSCPA members."
– Cromwell Baun, CPA, 11-year GSCPA member
"During my 29-year membership, I have taken the things I have learned at various GSCPA seminars, conferences, and webcasts and applied them within my firm. My clients and coworkers have all benefited from my practical knowledge gained from the well-timed topics and knowledgeable speakers at GSCPA events. I would recommend membership and the education gained to anyone thinking of joining."
– Emily Sanders, CPA, 29-year GSCPA member
"In the past year, I have found myself reading Current Accounts from cover to cover. The newly redesigned piece has more applicable stories, more relevant information, and greater value for me. Plus, I can get two hours of CPE just for reading it. It is truly a win overall. GSCPA membership is well worth the time and investment of joining. "
– Marty Heller, CPA, 39-year GSCPA member
"The whole experience of attending GSCPA conferences, including relevant information from instructors and real world advice from my fellow attendees, has been some of the most beneficial professional development events in my career. Plus, GSCPA adds educational events each year to keep up with the important topics I need."
– Robert Fields, CPA, 7-year GSCPA member
"As a GSCPA member, I'm able to share my passion and pride for my profession while taking advantage of the knowledge and benefits that I receive. I value the relationships I've made, the experiences I've gained, and the guidance I've received from my peers as a Georgia CPA. It feels good to be a part of this dynamic group."
– Karen Thurman, CPA, 31-year GSCPA member
"As CPAs and accounting professionals, we are uniquely skilled, and The Georgia Society works to ensure standards and excellence in our profession. As a member for over 20 years, I have seen the rich history of safeguarding the accounting profession. The Georgia Society is truly a part of the past, present and future success of our profession."
– Phil Alday, CPA, 35-year GSCPA member
"During the last license renewal period, I learned that the Georgia State Board of Accountancy will accept my GSCPA transcript as a roster of courses taken this year. I love this convenient, easy-to-use resource on www.gscpa.org. It's nice to have it all in one place."
– Barbara Borczak, CPA, 11-year GSCPA member
"After learning that I could earn two hours of CPE just for reading Current Accounts, I decided to make the investment of time for the CPE gain. I quickly learned that while gaining two hours of CPE, I was also exposed to relevant information, applicable stories, and it was a win overall. It is now a preferred news resource for me."
– Sam Latimer, CPA, 3-year GSCPA member
"GSCPA's West Georgia Chapter meetings are an effective way for CPAs to network outside of the work environment. I have developed many long lasting personal and business relationships from attending and being a part of our chapter meetings."
– Diana Davis, CPA, 21-year GSCPA member
If you have any questions or need further information, please don't hesitate to contact the
Member Services Department at 800-330-8889, extension 2986.