Atlanta Chapter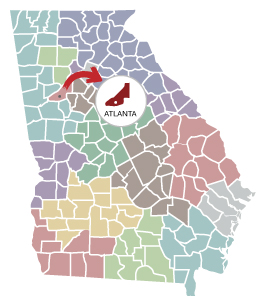 2021-2022 Chapter Officers
President
Keara Dowling
404-220-8494

Vice President
Caleb Lamb
404-765-8000

Secretary
TBD

Treasurer
Michael Smith
678-742-2249
Meetings
The Atlanta Chapter holds lunch meetings on the third Tuesday of the month at 12 p.m.
Click on a meeting below to register:
(No upcoming events found)
New Members
Are you a new student, fellow or associate member of the Atlanta Chapter? If so, please call our chapter contact so we can welcome you!

Atlanta Chapter Contact:
Keara Dowling
404-220-8494
Local Events
Discover new strategies and techniques to assist you in working with clients and accounting principles impacting the reporting of real estate development, operations and sales.TOPICS> How to Become True Leaders in Diversity Initiatives>...
Explore the risk assessment process in-depth, along with best practices and pitfalls to avoid as we continue to navigate through all of the changes impacting employee benefit plans. Identify best practices for handling specific issues that arise...
Understand how to develop capital budgets in a growing company environment and gain new ideas for managing your organization's working capital. Explore how to better prepare for an uncertain future, minimize risk, and perform your month-end...