Southwest Georgia Chapter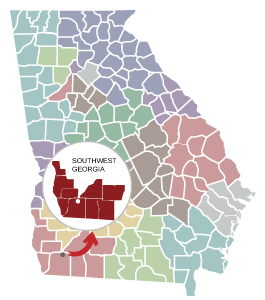 Southwest Georgia Chapter Counties
Clay
Colquitt
Decatur
Early
Grady
Miller
Mitchell
Seminole
Thomas
2023-2024 Chapter Officers
President:
Tom Hoyt
229-226-8320
Vice President:
Roy Long
229-227-5884
Secretary/Treasurer:
Ashley Gardner
229-246-1511
Meetings
Please refer to the newsletters for more information and to register for the Southwest Georgia Chapter meetings.
Click on a meeting below to register:
(No upcoming meetings found)
Local Events
Examine the best practices of leading-edge controllers and CFOs and demonstrate your advanced skills that add value and contribute to the organization's success. Learn specific skills every CFO or controller needs to succeed, and you will...
Examine the new accounting, auditing, compilation, preparation, review standards, and other professional guidance that impact small businesses and their auditors. Materials include practical applications of the topics covered to help you...
The use of trusts will continue to change in the current year. Clients need to be informed why planning is essential in these changing times. Explore the many beneficial issues of trusts, a necessary element in estate planning. Receive insights...