Southwest Georgia Chapter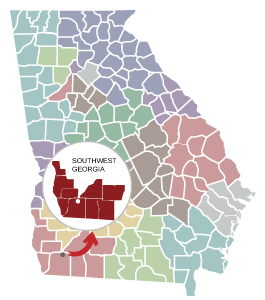 Southwest Georgia Chapter Counties
Clay
Colquitt
Decatur
Early
Grady
Miller
Mitchell
Seminole
Thomas
2019-2020 Chapter Officers
President:
Tom Hoyt
229-226-8320
Vice President:
Roy Long
229-227-5884
Secretary/Treasurer:
Ashley Gardner
229-246-1511
Meetings
Please refer to the newsletters for more information and to register for the Southwest Georgia Chapter meetings.
Click on a meeting below to register:
(No upcoming meetings found)
Local Events
Examine the Accounting Standards Updates (ASUs) effective this year and those that will be effective soon. Take a high-level look into preparing for the leases and the new CECL model that was part of the financial instruments suite of standards....
With the most extensive overhaul of the federal income tax code in 30 years and the repeal of the physical presence nexus standards for sales tax in the Wayfair case, states are working fast and furious to overhaul their tax laws. Discuss...
2021 is shaping up as another year for massive tax changes. First we had the Consolidated Appropriations Act of 2021 (CAA), next the President signed the American Rescue Plan Act of 2021 (ARP), and Congress is currently working on a massive...