Northeast Georgia Chapter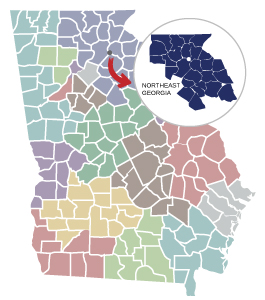 Northeast Chapter Counties
Banks
Barrow
Clark
Dawson
Elbert
Fanin
Forsyth
Franklin
Gilmer
Greene
Habersham
Hall
Hart
Jackson
Jasper
Lumpkin
Madison
Morgan
Oconee
Oglethorpe
Pickens
Rabun
Stephens
Taliaferro
Towns
Union
Walton
White
Wilkes
2023-2024 Chapter Officers
President
Sara Ogden
770-532-9131
Vice President
William Harris
770-287-7800
Secretary/Treasurer
Christina Page
770-287-7800
Meetings
The Northeast Georgia Chapter alternates meeting locations between Athens and Gainesville. Meetings begin at 6 p.m. with social time, followed by dinner and one hour of CPE. The cost for members to attend is $25.
Click on a meeting below to register:
(No upcoming meetings found)
New Members
Are you a new student, fellow or associate member of the Northeast Georgia Chapter? If so, please call our chapter contact so we can welcome you!
Northeast Georgia Chapter Contact:
Sara Ogden
770-532-9131
Local Events
Cover all past year's legislative, judicial, and IRS developments, focusing on implementation and compliance. Discover how to effectively and confidently complete tax planning and compliance engagements. Discuss current developments affecting...