Rising Professionals Program
This program was formerly known as SHARP (Smith & Howard Advancement of Rising Professionals)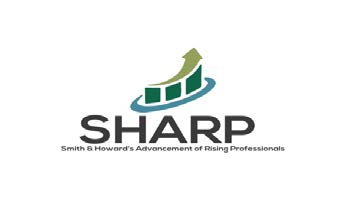 2023 Rising Professionals Program
We look forward to hosting the 2023 Rising Professionals at the GSCPA offices in Atlanta this year! Upon selection, student will be required to attend a workshop/event at the offices of GSCPA. Scholarships winners will be announced onsite at the conclusion of the program and at least one Junior and one Senior will be chosen from the attendees. Monies will be mailed to the recipients after the event.
Requirements:
High School Junior or Senior
GPA: Minimum 3.0 or above
Submit completed application by October 6, 2023
Applied or planning to apply to 2 or 4 year college
Program Submission Timeline:
October 6, 2023 Application package submission deadline
October 20, 2023 Workshop/Event at GSCPA office
For all of those interested, please fill out the application and the accompanying permission slip.
---
Return all applications to Callie Hammond at chammond@gscpa.org. Please call 404-504-2953 or email Callie with any questions.
Thank you for your support of the 2023 Rising Professionals Program!