Virtual Seminar Series
Tax Talk with Art & Anson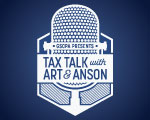 Art Auerbach, CPA, and Anson Asbury, J.D., LL.M. join forces to discuss recent tax issues from legislative changes to how you can best help your clients.

Art uses his vast knowledge of taxation to tell it like it is and gives us the hardline facts on upcoming tax issues and ongoing developments. In contrast, Anson uses his tax litigation experience to keep you in the loop on new policies and breakdown the outcomes.
Tax Bites with Art Auerbach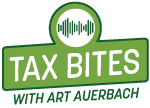 Join tax guru, Art Auerbach, in this monthly live stream series. Receive timely, updated tax guidance on the latest tax changes, standards and regulations.
A&A To Go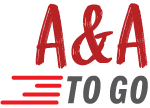 A&A To Go is a monthly live stream series providing you with quick bites of the latest A&A topics and guidance throughout the year. Each month will examine a specific A&A topic in 75 minutes. Receive up-to-the-minute information gleaned from FASB, ARSC, ASB and AICPA meetings.