Valuing Your Partnership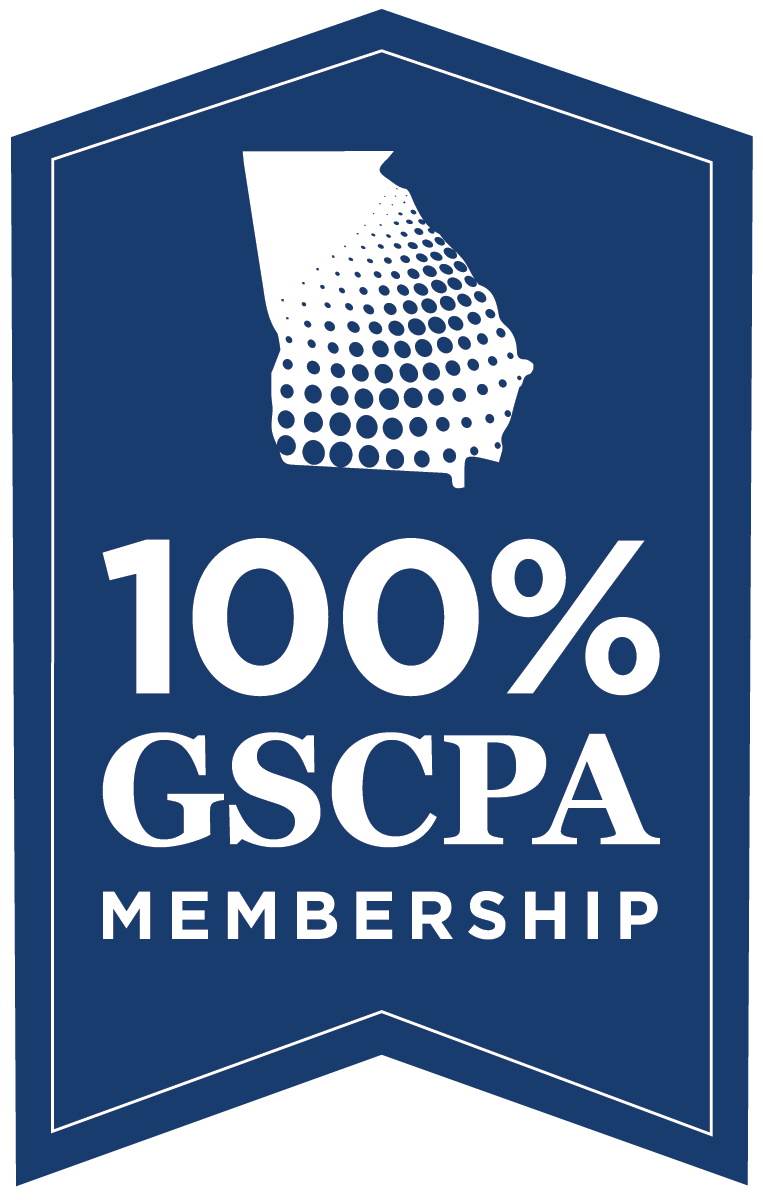 The Georgia Society values your partnership, celebrates your successes and looks forward to advancing you as well as the CPA profession.

Committing to 100% Membership with GSCPA creates ample opportunity for continued education, professional resources, and much more. Support the CPA Profession and The Georgia Society of CPAs by becoming a 100% Membership Participant.
---
100% Membership Participant Benefits:
Unique 100% Membership logo for use on company website and marketing
Recognition on GSCPA website
Recognition in various GSCPA publications
100% Membership logo in GSCPA's "Find A CPA" directory
Recognition display for office
Concierge staff contact
Discount on job postings for GSCPA's career center
Free membership for the first year of new members (CPA & Affiliate)
Complimentary Professional Issues Update
Access to "Legislative Update" conference calls
---
100% Membership Eligibility & Requirements:
Firms or Companies with 10 or more CPAs
Must agree to have every CPA as a member of GSCPA
Must be enrolled in Firm/Company Billing (free program)
GSCPA's 100% Membership Participants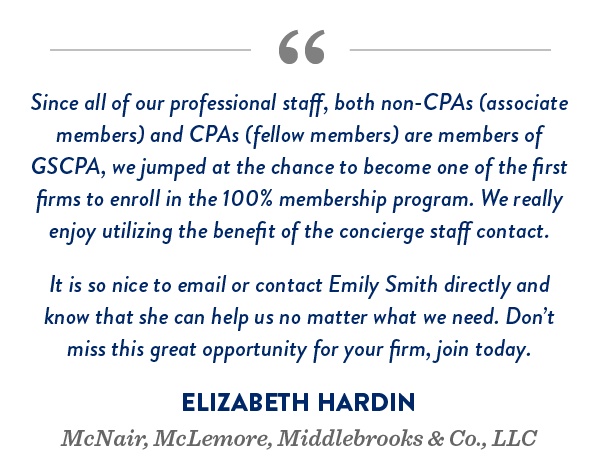 JOIN THE 100% MEMBERSHIP PROGRAM
---
If you are interested in joining our 100% Membership Program or have further questions, please contact Emily Smith at 404-504-2947 or esmith@gscpa.org.