Member Monday Spotlight: Julia Babington
Meet Julia!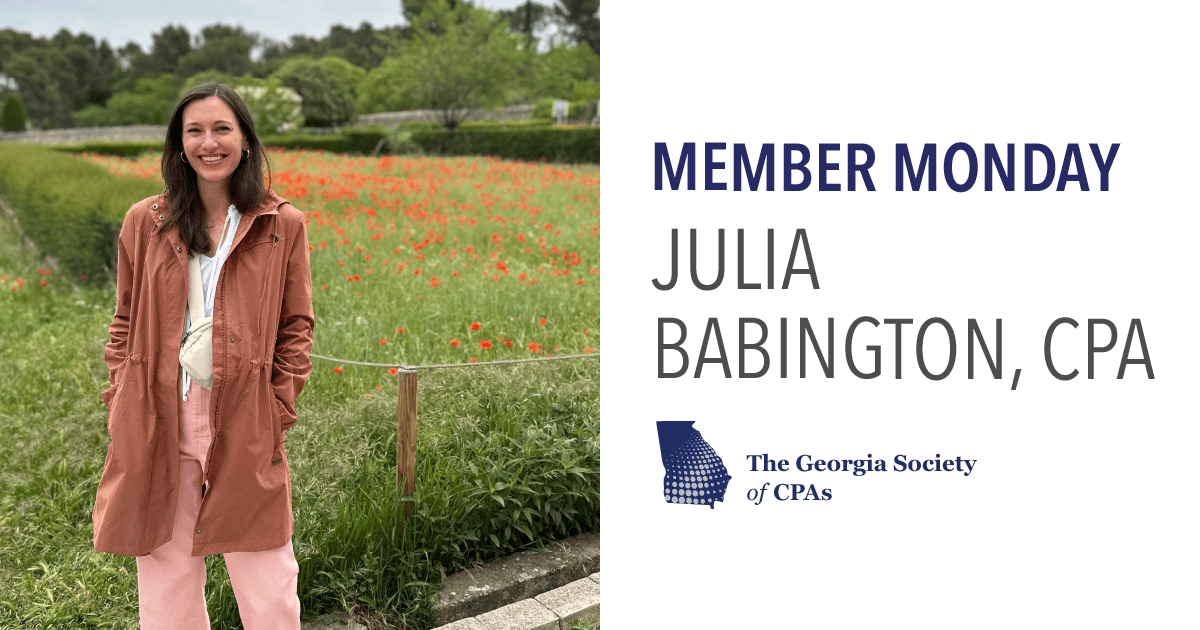 Julia is a Senior Tax Manager at Frazier & Deeter in Atlanta. When she's not at work, you'll find her at the Broadway series at the Fox Theatre, the High Museum, or Atlanta Botanical Gardens. She loves to travel, as well, and usually has a trip on the calendar to get her through tax busy season!
She and her husband just celebrated their 7 year anniversary in July. They have 8 nieces and nephews spanning ages 2 to 10, who they love to visit whenever they get the chance.
A fun fact about her is that she loves to slalom ski. If she could go back in time, she would have said 'yes' to waterski camp back in middle school.
Julia chose the CPA profession after watching her mom, who is a CPA and has been a partner at a public accounting firm for her entire life, work incredibly hard and find purpose in serving her clients and her firm, all while providing resources to their family. She pursued her CPA license and a career in public accounting in hopes that she could also build a career for herself that was both challenging and rewarding, both personally and professionally. She is happy to say that it has been just that so far.
Her advice for an individual who is about to complete the CPA exam is to study in a way that works best for them, regardless of the advice they receive from their peers or supervisors. For example, if you never used flash cards in college, why start now? Stick with what works best for you!
---
The Member Monday series will highlight a different GSCPA member every other week. GSCPA is excited to introduce you to your fellow members and let you get to know a little more about them. Stayed tuned for the next Member Spotlight!