Member Monday Spotlight: Andrew Walsh
Meet this week's #membermonday, Andrew!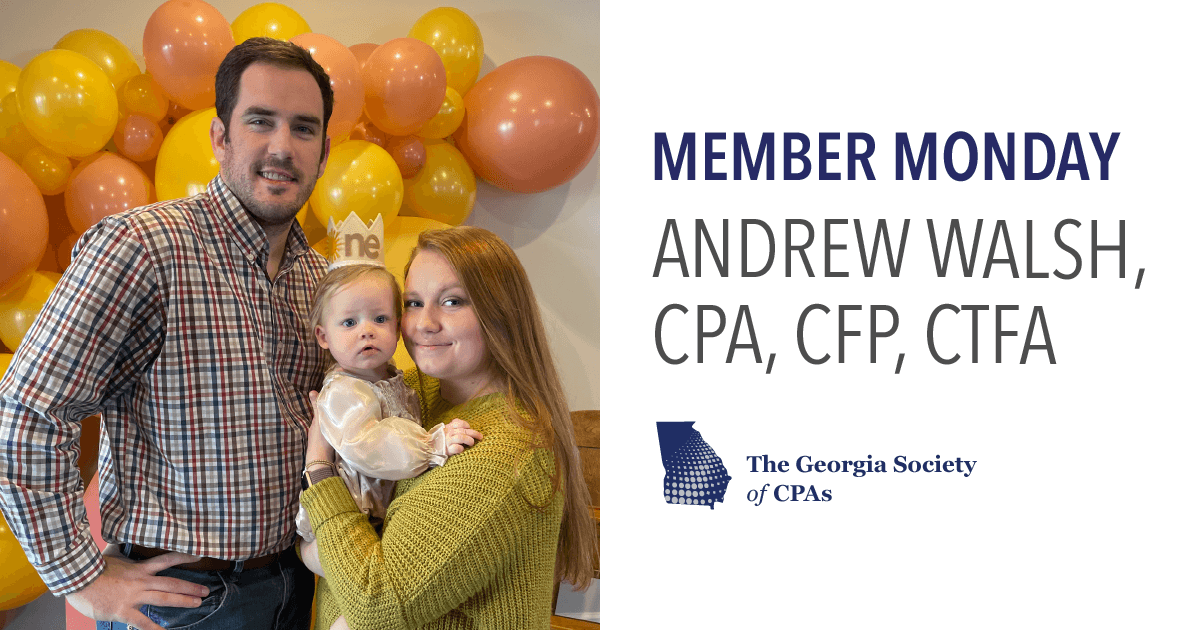 Andrew is a husband (for 4 years this month) and father to a 19 month old little girl. He and his family love getting outdoors with their daughter, whether they go to the pool or the park it is always an adventure. He also enjoys golfing and cycling with his friends and family; his longest bike ride to date is 77 miles! At Synovus, they volunteer with South Columbus Elementary School regularly, and giving back to the kids there is incredibly fulfilling for him.
Growing up, his best friend's mother was a CPA and the Controller for their Highschool. She was a big influence on him deciding to go into the profession. He respected and looked up to her and a handful of other CPA's he had met. They were a constant positive influence in his life and the lives of others. He only hopes he can do the same for the next generation through his work.
When he was asked what advice he would give an individual who is about to complete their CPA Exam, he said "The CPA Exam can feel insurmountable, take it one day at a time, study as hard as you can and when you need a break, take one. I set aside some time each week to get outside and give my mind a break from studying. This will help you recharge and be ready to dig in again. When you reach the exam day, walk in confident and do not second guess yourself. Good luck!"
Andrew has been a member with the Society for 5 years and is currently serving on the YCPA Advisory Council. We cannot wait to see how you shape and influence the profession Andrew!
---
The Member Monday series will highlight a different GSCPA member every other week. GSCPA is excited to introduce you to your fellow members and let you get to know a little more about them. Stayed tuned for the next Member Spotlight!