Member Monday: Erica Barker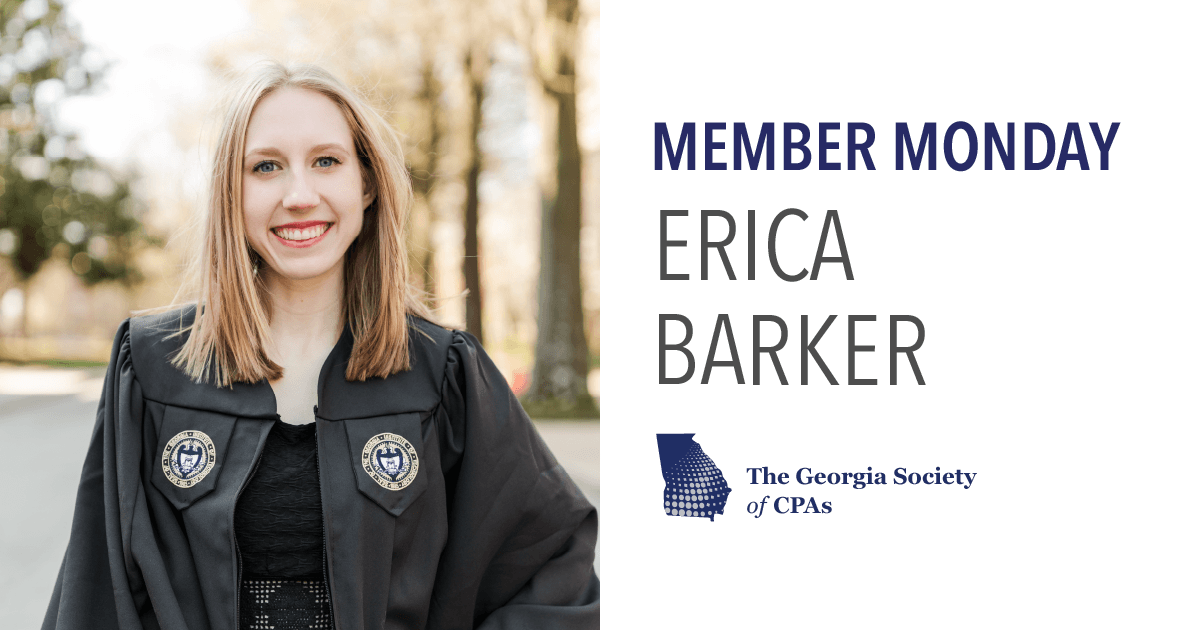 This week's Member Monday is Erica Barker. Erica graduated from Georgia Institute of Technology in 2021 with a Bachelor of Science in Business Administration and a concentration in accounting. She currently works at PwC as a Trust Solutions Associate.
The American Institute of CPAs has recognized Erica Barker as a winner of the 2021 Elijah Watt Sells Award.
The award is bestowed upon candidates who have obtained a cumulative average score above 95.50 across all four sections of the Uniform CPA Examination, passed all four sections of the Examination on their first attempt and completed testing in 2021. A total of 91,384 individuals sat for the Examination in 2021 with 57 candidates meeting the criteria to receive the Elijah Watt Sells Award.
The Elijah Watt Sells Award program was established by the AICPA in 1923 to recognize outstanding performance on the CPA Examination.
Sells, one of the first CPAs in the United States, was active in the establishment of the AICPA and played a key role advancing professional education within the profession.
For more information on the Uniform CPA Examination, visit http://www.aicpa.org/cpaexam
---
The Member Monday series will highlight a different GSCPA member each week. GSCPA is excited to introduce you to your fellow members and let you get to know a little more about them. Stayed tuned for the next Member Spotlight.