Six Steps To Take Before Disaster Strikes To Reduce Financial Loss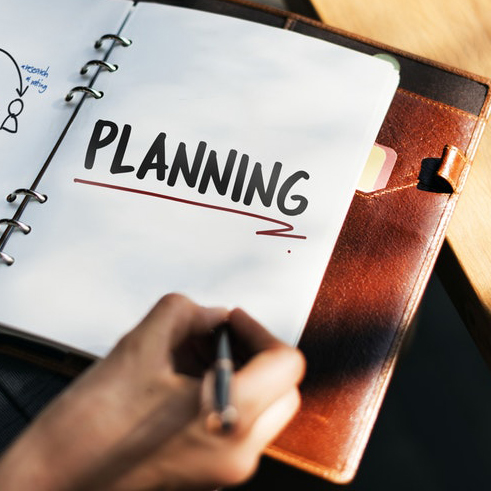 As hurricane season begins, GSCPA wants to make sure our members are prepared. Georgians can prepare for the possibility of a hurricane making landfall by working with their family to create an emergency preparedness plan, or re-visiting one they've already made. While the most important thing in an emergency is safety, these six steps will help you financially as well.
Protect your property. Think about ways you can avoid or reduce property damage if a disaster were to strike again. A few ideas: Know where to turn off water, gas, and electric lines. Install smoke detectors. Install hurricane shutters on windows, use wind-resistant shingles on your roof, and secure objects that could fall and cause damage. If you're not sure where to start, contact your local fire department for recommendations.
Keep records in order. In the wake of a disaster, documentation may be necessary. This includes personal identification, insurance papers and banking and investment information. CPAs advise keeping all of these important materials in a bank safe deposit box or a secure, fireproof home safe. Documents to store include birth, death and marriage certificates; divorce and custody agreements; passports; military records; copies of drivers' licenses; deeds and contracts to property; as well as stock and bond certificates. You may also consider storing copies of some documents with a trusted relative or friend who lives in another location. That's added protection in case you are unable to gain access to a home safe or even your local bank after a disaster.
Take pictures and video property. Among the records, remember to store photos of your home and what's inside it, including the contents of closets, garages, attics and basements. Photograph cars and any other belongings that could be damaged in a disaster. It's also a good idea to make an inventory of all possessions, along with your best estimate of what each would cost to replace. The photos and inventory are useful when you make an insurance claim. Your cell phone is a handy tool for documenting property.
Have some cash on hand. How will you pay for food, a hotel or other needs if you are forced to leave your home? If the power goes out in your area, banks or ATMs may be unavailable. That's why it's a good idea to always have enough cash on hand to cover your family's expenses for at least five days. Keep this money in a safe location where it can be easily accessed. Additionally, try to establish three to six months' worth of living expenses for you to later access during disaster recovery.
Review your insurance policies. Inevitably, disasters compel you to reconsider the role of insurance. Evaluate whether you have the right type and amount for property, health, disability and life insurance. Whether you own or rent your home, check to see what your insurance policy covers for damaged or destroyed property. Now's a great time to consult with your insurance agent because you may need to draw on benefits from one or all of these policies if you are ever faced with a disaster.
Make an evacuation plan. Imagine that you could take only one suitcase or pack a single carload in the event of a disaster. What would you take, how would you leave your home, where would you rejoin your family, and who would you call if you became separated? Remember to consider accommodations for your pets. The Governor's Office of Homeland Security & Emergency Preparedness has great planning checklists at http://www.getagameplan.org.
The Red Cross's Disasters and Financial Planning Guide is another tool Georgians can use in creating the plan that works for them. Stay tuned to GSCPA's Hurricane Disaster Relief Resource page and GSCPA's Twitter for on-going updates as hurricane season continues.