Avoid Scams When Disasters Strike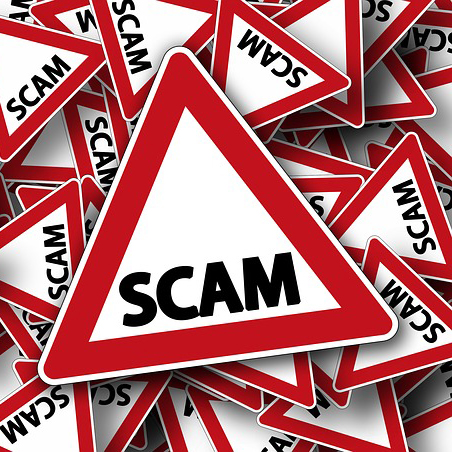 After any disaster, like a tornado or wild fire, many people come forward to help victims. Unfortunately, however, these emergencies also bring out con artists who seek to exploit the situation using illegal scams. To help you avoid being conned whenever a disaster strikes, take these four steps.
Protect your personal information. When you donate, a legitimate charity should not need confidential data such as your Social Security number, your credit card or bank account numbers or any of your PINs or passwords. If you are asked for these details, there's a good chance you're dealing with a con artist who may use your personal information to steal your identity and make illegal purchases. If you are the victim of a disaster, don't give your personal information to someone who contacts you and claims to be working for a federal agency, such as FEMA or the IRS. Instead, call the agency to verify that the request is legitimate.
Don't pay a fee for assistance. After a disaster, people tend to come out of the woodwork insisting they can provide a vital service for a fee. With that in mind, be aware that organizations such as FEMA or the Red Cross will help you complete any required forms, so there's no need to pay anyone who claims they can help you fill out or expedite any disaster assistance forms. Similarly, it should not be necessary to pay someone for help in applying for federal grants or loans for which you qualify. The agencies involved should be able to provide the help or information you need for free. Finally, if your property has been damaged and someone arrives at your door claiming they need to inspect the building, ask for identification and call the agency they claim to represent.
Don't give in to price gouging. Some unscrupulous companies hike their prices after an emergency when people have an urgent need for their products or services. If you are quoted a price that doesn't seem fair, contact your local police or state attorney general. It's important to keep these price gougers out of the market so that everyone gets a fair price.
Donate to recognized charities. From a local volunteer ambulance service to the American Red Cross, there are many organizations, large and small, that can be relied on to put donations to their intended use. However, during an emergency, scammers often create bogus charities designed to do little more than line their own pockets. For that reason, it's a good idea to restrict your giving to groups with which you are familiar. In particular, don't be conned by fake charities that have names similar to those of a better-known group. If you're approached to give, ask to see some kind of literature or documentation beforehand so you know who with whom you're dealing. If you have suspicions, don't hesitate to research the group online or at your local library. You can visit the IRS website and use their Exempt Organizations Select Check to find legitimate, qualified charities to which donations are tax deductible. You can also find the names of recognized charities on the Federal Emergency Management Agency (FEMA) website. It's also wise to pay by check or with a credit card so you have evidence of your donation if you need it. Ask exactly how much of your money will actually be used for charitable works and how it will be spent. The more information you have, the better able you'll be to choose the right recipient.
Whether you have been the victim of a disaster or would like to protect yourself financially against a potential disaster, your local CPA can help. Turn to him or her for advice on any of your financial questions or concerns.