Honoring Members for Black History Month
In celebration of Black History Month, The Georgia Society of CPAs would like to honor African-American members who have made major contributions to the accounting profession while helping build a vibrant and diverse society.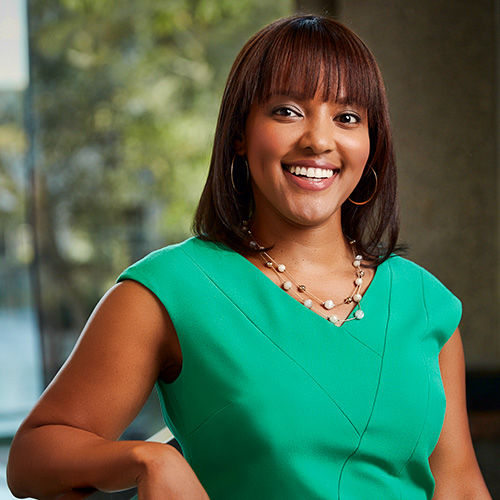 Angela Dotson, CPA
Partner-in-Charge, Professional Services Group
Aprio, LLP (formerly HA+W)
Growing up the child of entrepreneurs, Angela knew she wanted to focus on business when she entered college. As she progressed in her studies at the University of Georgia, Angela narrowed her focus to accounting and taxes.
"I always knew I would major in business," says Angela. "The more I researched specific areas of study within that focus, I realized that accounting and taxes could be utilized anywhere and gave me a wide specialization."
Growing up in Statham, Ga., about 20 minutes from Athens, and the daughter of a UGA alum, attending UGA for undergraduate and graduate school was a natural step for Angela. She began her career through an internship with Tauber & Balser, PC in Atlanta, learning from her mentor, Bob Greenberger, partner at Aprio and former shareholder of Tauber and Balser. Upon graduation from UGA, she stayed on with the firm full time. In 2008 Tauber and Balser merged with HA+W, which is now Aprio, LLC.
As the partner-in-charge of the Professional Services Group for Aprio, Angela provides tax services to corporations, partnerships, and individuals, with extensive experience in working with owners and managers of professional services companies and non-profit organizations, as well as commercial real estate businesses.
Angela's expertise is focused on women-owned businesses, enabling them to become sustainable entities for the long-run. She empowers women by educating them on tax planning, nonprofits and business opportunities.
In 2012 Angela was recognized by the Atlanta Business Chronicle as one of the 40 professionals to watch who are under 40 years old, and she is one of the youngest people to make partner at Aprio, as well as the first African-American partner.
Professional, personal and speaking engagements include Treasurer for TurningPoint Women's Healthcare; Interim Chair, Finance Committee for C5 Georgia; Recipient of the University of Georgia's 2013 40 Under 40 Award; Recipient of Georgia Trend's 2013 40 Under 40 award; 2013 Turknett Leadership Character Award nominee; and 2014 speaker at Turknett Women in Leadership seminar.
As young, new accountants enter the field each week, Angela's sage advice for them focuses on the earlier side of their career.
"I advise all new accountants to work on passing the CPA Exam as soon as possible and to have at least one internship during busy season to get a feel for public accounting in its truest form," she says. "Also, start working on those networking skills and contacts early, while you're still in college. And, keep up with those contacts post-graduation. Opportunities are always available and paths will cross again."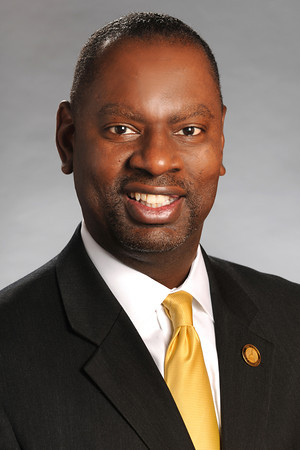 Howard Mosby, CPA, CGMA
State Representative, District 83
Vice President, Grady Health System
An Atlanta native and community leader, Howard was introduced to accounting through his sister's law office. While in college she hired him to support her back office function and managing the bookkeeping for the office. One of her clients needed a bookkeeper and hired Howard. He began working with the company's CPA for the annual audit and learned more about what a CPA is and does.
"I really enjoyed the work, and that is where my interest in accounting took hold, and I've never looked back," Howard says. "I love the logic of the construction of the financial statements and rules around building a financially strong organization."
A graduate of Georgia State University, Howard began his career with Grady Health System in 1994 as an internal auditor. Throughout his career with Grady, he has worked in finance and special projects, financial analysis and currently with financial contracts.
Howard comes from a family of politicians. His father served as a county commissioner, and his sister currently serves as a member of Atlanta City Council.
"Because of the service my family demonstrated as competent public servants, when an open seat in my area opened up in the state house, I was recruited to run. I am proud to serve the citizens of this state and wouldn't change a thing," says Howard.
Howard is a member of the Georgia House of Representatives, District 83 representing communities in Gresham Park, East Lake, City of Decatur, and Druid Hills. He currently serves on the House Ways and Means Committee, the House Health and Human Services Committee, and the House Governmental Affairs Committee, as well as the Chairman of the DeKalb House Delegation to the Georgia General Assembly.
In addition to his work with Grady and the state, Howard served as Chair of the 1st Choice Credit Union, Former Treasurer of the Georgia Charitable Care Network, and Treasurer of the National Black Caucus of State Legislators. He is also a member of the Georgia Association of Medical Staff Services, as well as the National Association of Medical Staff Services.
A seasoned CPA, Howard notes numerous professionals as his mentors in the field. Danny Outlaw, CPA, former chief auditor for the Atlanta office of the IRS, started him on his journey to become a CPA. He also notes Ozzie Gilbert, CPA, VP of cost reimbursement at Grady Health System as a mentor in health care, and Nancy Beams, CPA as a mentor in industry.
What advice would Howard give to new accountants? "Research more detailed areas of accounting and become an expert in a specialty area."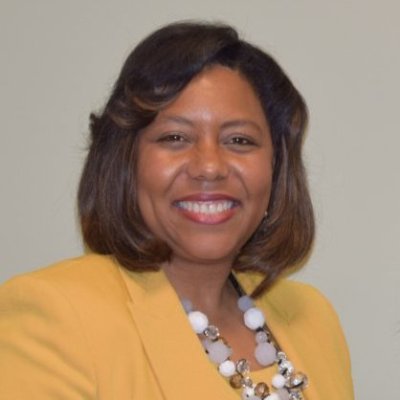 Glenda Y. Hicks, CPA
Owner
Glenda Y. Hicks, CPA
Glenda's interest in accounting began in the tenth grade after her sister told her about a college friend who was majoring in accounting. This conversation inspired Glenda to take a high-school course in bookkeeping. During the course, Glenda learned that she enjoyed making journal entries, writing checks, and creating reports.
Afterward, she joined the Future Business Leaders of America and won first place in a county competition for accounting. It was then that Glenda realized that she was born to be an accountant. She went on to earn a Bachelor of Science in accounting from Florida State University and a Master of Professional Accounting from the University of Miami.
She began her career as an associate then became a senior associate with Coopers & Lybrand, LLP (now PricewaterhouseCoopers). Next, she worked as the director of financial reporting at the University of Miami, before leaving to serve as the controller and then interim executive director for Health Crisis Network, Inc., which later merged with Community AIDS Resource, Inc.
"Early in my career, my active membership in the National Association of Black Accountants (NABA) was a huge benefit and provided a support system for me. I don't know what I would have done without the great people in this group including the local and national leadership as well as the members. They were great mentors and helped me develop as a professional and as a leader."
Glenda advises new accountants to join a professional organization such as The Georgia Society of CPAs (GSCPA) or NABA. She also recommends asking other professionals during your career to mentor you as well as making an effort to diversify your experiences.
"I started in public accounting with a Big 8 firm, and I believe it was the single, greatest decision I ever made. I am hugely partial to this route, but I, of course, recognize there is more than one road to success ... I've taught at universities, served on nonprofit boards, presented at numerous conferences around the country, traveled extensively, and appreciated the opportunities this profession has given me," Glenda says.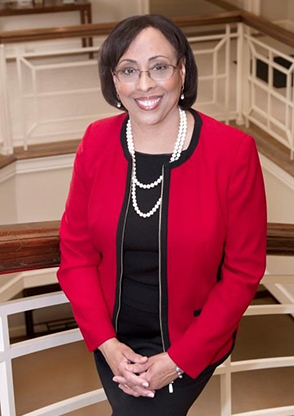 Kathy N. Waller
Executive Vice President and Chief Financial Officer
The Coca-Cola Company
Atlanta, Georgia
How did you get started in accounting? What sparked your interest in the field?
When I was young, I thought I would be a lawyer when I grew up. I went to college with every intention of pursuing a law degree. One summer I worked in the Budget Bureau for the City of Rochester in Rochester New York and I absolutely loved the work. It opened my mind to another career, and it was my sister who gave me the idea to get an MBA instead of a law degree. After taking my first accounting class I knew I was in the right place. The structure and logic of Accounting and Finance and the clarity that these areas of business are built upon just made sense to me. In Accounting everything has to balance.
Who are your mentors?
I have been fortunate to have had many people help me along the way, so there are really too many people to name. But I do want to mention my sister Audrey, who has been my mentor and guide, and has supported me my whole life. Actually I should mention my whole family. I know how blessed I am to have an amazing family and a network of very supportive friends.
I've also been extremely fortunate as it relates to mentors and guides in my professional career. I learned early in my career, that the best gift a mentor can give is total honesty. Honest feedback that is given with the intention to help you to be successful is truly a gift. While sometimes it was difficult to hear, I was grateful for the opportunity to get an outside perspective on how I needed to improve. It takes a truly caring and insightful colleague or manager/mentor to give you honest feedback. Everyone needs truth-tellers. I don't believe I would be where I am today if I hadn't had those caring friends, colleagues and managers invest their time in me.
What advice would you give to new accountants?
Whenever I'm asked to give advice to others, I can only look back at what has worked for me. I am guided by two primary things –
My dreams, which keep me motivated and moving forward
And my conviction to be true to myself
In my youth, I would day dream about what I wanted to do with my life. Only later did I realize that dreaming was simply my way of identifying what I wanted to happen in my life.
My dreams were not constrained by the worries of how I would achieve them. My dreams helped me clarify what I wanted for my life and my future. The details would work themselves out over time. And while dreams can be very personal, my advice is to share your dreams with others who can help you to make them reality. If you believe in your dreams you should tell lots of people because you never know who can or will ultimately help you attain your dreams, or what form that help might ultimately take.
Being true to yourself is as basic as it sounds. A mentor and the previous CFO of The Coca-Cola Company had a great perspective on this that he shared with me and I now share with others. When I look at my business card today, I see my name and the title of CFO of The Coca-Cola Company. But one day I will retire from the Company, and the only thing I will take with me will be my name and my reputation. This is who I am and I want to be able to say that I'm proud of who I am. I stayed true to myself, to my values and to my dreams.