Financial literacy is the ability to understand finance. More specifically, it refers to the set of skills and knowledge that allows an individual to make informed and effective decisions through their understanding of finances.
Members of The Georgia Society of CPAs (GSCPA) understand the value and importance of financial literacy education. Each year, GSCPA coordinates a statewide Financial Literacy Day for eighth-grade students. The program, titled "Millennial Money," gives CPAs throughout Georgia the opportunity to teach local eighth-grade students the importance of budgeting and saving.
The Millennial Money program will take place on Thursday, November 16, 2017.
VOLUNTEERS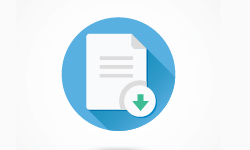 STUDENTS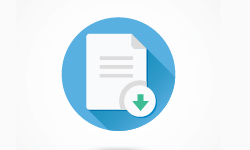 WHAT IS EXPECTED OF VOLUNTEERS?

Complete the online registration form between
August 14 and October 6
. Be prepared to lead/co-lead at least one 35-minute interactive presentation. Presentation and handout materials, along with detailed instructions, will be provided to volunteers by GSCPA's Financial Literacy Task Force.
WHO IS ELIGIBLE TO PARTICIPATE?

All GSCPA members are invited to take part in Millennial Money. You may elect to present with a partner of your choosing or you may be matched with another member in their area.
HOW DO I PARTICIPATE?
Click the volunteer button and complete the volunteer registration form. Registration must be completed by
October 6
. You will be notified with the exact time and location of your presentation. For more information on volunteering or if you have any questions, contact Callie Hammond at
chammond@gscpa.org
or 800-330-8889 ext. 2953.
"We created Millennial Money to help students understand that a budget is a tool they should use to make smart choices about saving and spending money. Eighth graders are mature enough to understand the benefits of living within one's income, saving money and avoiding debt. It is also the right age to begin developing financially smart saving and spending habits that can produce a generation of more fiscally responsible adults,"

— Lynn Viars, CPA, past chair of the GSCPA Financial Literacy Task Force.
Resources for Students & Educators
Want to Volunteer?
The GSCPA Financial Literacy Task Force is working hard to bring attention to this issue that is so important to our nation's future. We regularly volunteer our time to teach middle school children fundamental skills like cash management, budgeting, and wise credit card usage. But the task force is small and the need is great.
If you are interested in speaking to middle school students, please email
Callie Hammond
or call 800-330-8889 ext. 2953.
Looking for a Speaker?
If you are interested in securing a speaker to come to your middle school classroom, please email Callie Hammond with your request.

Please be sure to include your school name and address, as well as the days and times your classes meet.