What Keeps CFOs up at Night?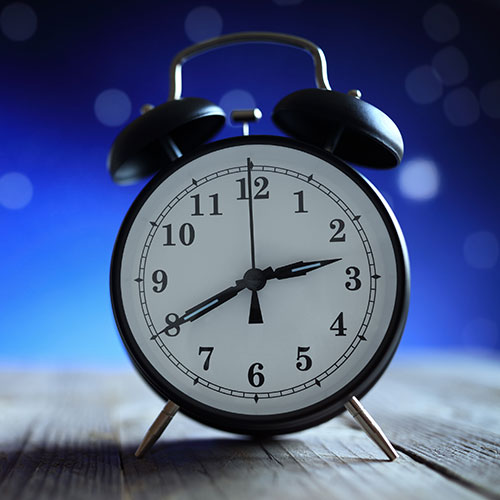 Survey: Interpersonal Issues and Poor Performance Keep CFOs Up at Night
What issues are CFOs losing sleep over? New research shows the biggest work challenges for financial executives are interpersonal conflicts and their own on-the-job performance, followed closely by the pressure to find and hire good employees.
CFOs were asked, "Which single work challenge, if any, most often keeps you up at night?"
Their responses:
Conflict with coworkers or supervisors: 25%
Poor performance on the job: 25%
Finding and hiring the right talent for open jobs: 23%
An unhappy customer who threatens to take away business: 17%
Security threats to IT systems: 8%
Don't know/no answer: 2%
View an infographic of the survey findings.
"The daily stressors CFOs face at the office often follow them home," said Paul McDonald, senior executive director at Robert Half. "Most employees have lost sleep over work worries, but financial executives have the added responsibility of making sure everyone – including themselves – is performing up to par."
McDonald added, "One way to limit stress – and help to ensure a good night's sleep – is recruiting the right people. Luckily, employers don't have to go it alone. A specialized recruiting firm can assess a company's business needs and streamline the hiring process."
Here are five tips for CFOs to mitigate work challenges and rest easier:
Address issues as they arise. Workplace conflicts only get worse when ignored and avoided.
Set goals and timelines. Make the results you need to see from your staff clear, with deadlines and expected outcomes.
Recognize your team. Different people respond to varied motivational techniques, but everyone likes to hear when they're doing a good job. Don't hold back on genuine praise.
Evaluate your hiring strategy. In addition to having the necessary skill sets and fitting in with the corporate culture, great employees share a few qualities, including a can-do attitude, right-sized ego and sense of humor. Periodically refresh your recruiting plan to ensure you're attracting the right people.
Drive employee acquisition and retention. Finding skilled professionals when you need them can be stressful. But if you nurture a talent pipeline year-round, you'll be better equipped for the future.
The survey was developed by Robert Half Finance & Accounting and conducted by an independent research firm. It is based on telephone interviews with more than 2,200 CFOs from a stratified random sample of companies in more than 20 of the largest U.S. metropolitan areas.
Learn More at the Decision Makers Conference
April 20-21, 2017
Cobb Galleria Centre
Ongoing changes in government and the CPA profession require that you have the most up-to-the-minute knowledge on subjects such as health care reform, immigration, tax relief, infrastructural enhancements, cybersecurity, financial statements, revenue recognition, internal controls, risk management, and fraud.

Spend two days immersed in discussions on these topics with national leaders so you can conquer critical challenges head-on.