The New Revenue Recognition Standard: What You Need to Know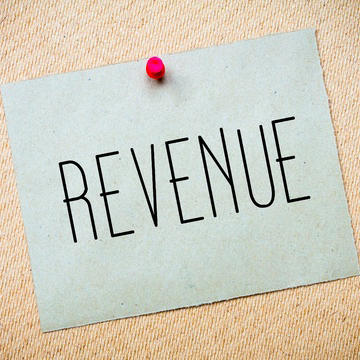 Financial reporting executives quietly panicking over the impending new standard for revenue recognition, take heart! Regulators are giving more advice on how you can panic effectively.
At the AICPA's annual Current SEC and PCAOB Developments conference in December, a squad of spokesmen from the Securities and Exchange Commission (SEC) talked about where they've seen companies struggle with implementing the new revenue standard so far. The final implementation date won't arrive until 2018, but the examples given show just how philosophical some of your challenges with the standard might be.
Consider some of the technical issues raised:
Principal versus agent
This question hinges on whether your company controls the goods and services before they transfer to the customer. If the answer is yes, you're a principal in the transaction. If no, you're an agent. In complex arrangements (say, you provide a business process and consulting services to a customer) you could be both principal and agent for different parts of the same deal.
Disaggregated reporting
Companies will need to report disaggregated revenues in a way that lets investors understand the amount, timing, and uncertainty of revenue. That reporting will also need to be consistent with how the company discusses revenue elsewhere, such as in an earnings release or at an investor conference.
Payments to customers
Companies sometimes make payments to a customer now in exchange for a long-term, exclusive contract later. Such payments are not a cost of obtaining a contract with the customer, and they will force you to ask: What does that payment gain the company? A promise from the customer to make a set amount of purchases from company? An exclusive arrangement? Something else?
We won't explore those three technical issues. Instead, consider the common theme among all three: they challenge companies to define exactly how the organization makes money. That, in turn, raises a crucial question for financial reporting executives trying to implement the new rev rec standard.
Do you understand the nature of the economic transactions your organization conducts to generate revenue?
The key word in that question above is "understand." To succeed with implementation, you won't need to know exactly when every dollar hits the company coffers—the right technology can tell you that. You will need to know the logic behind the company's transactions and how to build processes that report the revenue from those transactions in an accurate, consistent manner.
So how's that implementation going?
According to PwC's most recent survey on the state of implementation, that quest for understanding is still a work in progress. Among the public companies PwC surveyed, only 17 percent said they are well along in their implementation, and 75 percent said they were still "assessing" the new standard's potential effect. 47 percent said they still had not yet decided their method of adoption—one of the most important questions a company must answer.
These numbers aren't ideal, but they aren't necessarily calamitous. As 2017 unfolds and companies begin to say more about their implementation efforts (because the SEC will be looking for that discussion), the following five questions will help you get closer to the implementation understanding you need.
Are you involved in the right difficult conversations?
The new standard could affect everything from compensation plans and contract management to earnings estimates. Ideally the business has a cross-enterprise task force to explore those issues, and the financial reporting executive must push to ensure the substantive questions about how the company makes its money get answered. Those are the answers investors will want to hear, not the technical compliance.
Do you have a deadline to find the difficult answers?
The Financial Accounting Standards Board has already given one deadline for implementing the new standard. That means financial reporting executives need earlier deadlines to answer those difficult questions: who your customers are, how changes in business model might affect performance obligations under the new standard, and so forth. Only then can you proceed to implement the systems and policies necessary to support those answers.
Are the senior leaders talking about those answers?
The SEC expects to see discussion of the new standard's possible impact in companies' corporate filings. That alone requires the attention of the CEO and CFO. Beyond formal filings, the board and audit committee, as well as senior in-house executives, should reach understanding and talk to key stakeholders (including investors and business partners) about possible changes to come.
Can you identify the consequences of those answers?
Once you understand the nature of the company's economic transactions, then you can move to the more technical matters: documenting internal controls, remediating weak controls, disclosing policy changes, and implementing new software. The first question will always be, "What is the nature of the economic transactions we conduct to generate revenue?" After that question has been answered, you must consider what then is required for compliance with the standard.
Are you preparing to avoid egg on your face?
Financial reporting executives need to remember the implications of companies not disclosing the possible impact of the new standard this year. If you say the new standard will have no effect, give an evasive "we are still assessing"—consider the consequences one year from now if the differences are material. That means your risk assessments until that point are incorrect; which means more substantive testing of disclosure controls and other expensive measures in 2018 and beyond.
People have written whole books on compliance with the new revenue recognition standard—we can't do the subject justice in a single blog post. Still, as more specific concerns emerge, financial reporting executives should look past those precise questions to see the deeper issues that need to be understood no matter what. That's where the battle will be won or lost.
View original blog post here
.
Learn More at the Decision Makers Conference
April 20-21, 2017
Cobb Galleria Centre
Ongoing changes in government and the CPA profession require that you have the most up-to-the-minute knowledge on subjects such as health care reform, immigration, tax relief, infrastructural enhancements, cybersecurity, financial statements, revenue recognition, internal controls, risk management, and fraud.

Spend two days immersed in discussions on these topics with national leaders so you can conquer critical challenges head-on.