Don't Let Clients Overlook the Need for a Will
By Julian Block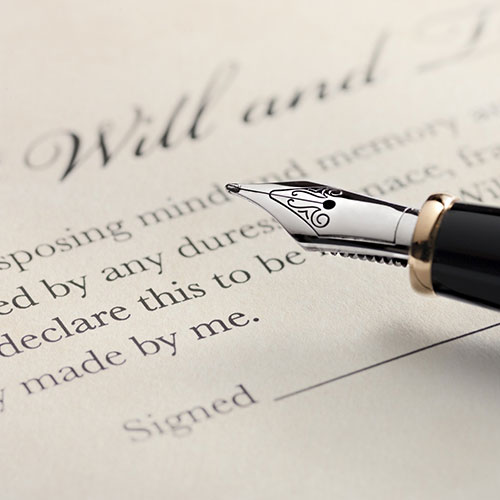 I recently received an email from someone I'll call Mabel. As Mabel explained, she's single, age 26, and lives at home with her parents in Buffalo, NY. She has designated her father as beneficiary of all her savings and investment accounts. Having done so, Mabel now wonders whether that relieves her of the need to write a will.
Mabel's comment, unfortunately, reflects an all-too-common misunderstanding of the purpose that a will serves. It's true, as far as it goes, that Mabel needn't have a will, for the savings and investment accounts go automatically to her father; after all, she named him beneficiary. Nevertheless, it's vital that Mabel prepare a will.
Among other things, Mabel certainly has to consider what will happen if she outlives her father. Suppose he does die first, she hasn't named an alternate beneficiary on the accounts, and she dies without a will? Then upon her death those assets pass in accordance with the intestacy rules of New York. (In legal lingo, when someone dies without a will, which well more than half of us do, that person is said to die intestate.)
Inflexible laws. Each of the 50 states has laws concerning wills, and all of those laws read differently. But, inasmuch as New York and the other 49 states must deal continually with the problem of how to dispose of property left by persons who fail to prepare a will, take it on faith that all 50 of them have enacted legislation that covers intestate individuals. Without exception, those laws are impersonal and inflexible.
What's vital for Mabel to understand is that the intestacy rules are going to decide where her property goes when she dies without a will, regardless of what she prefers and whether it makes sense from, say, the standpoint of taxes.
For instance, the intestacy laws could disinherit someone (other than her father) whom Mabel particularly wanted to benefit and send her property to – say, another relative whom she loathes and would never want to benefit. Or, the laws could cause her property to be divided in a way that gives most of it to cousins who are already wealthy.
What should Mabel do to avoid these occurrences? All she has to do is have a will or some other advance arrangement, such as the kind of beneficiary designation she already has, or hold property in joint ownership with the "right of survivorship." This means that when one joint owner dies, the other automatically becomes the owner.
Don't forget about the spouse. It's not just Mabel and other singles who overlook the need to prepare wills. Married couples are no less remiss.
Many couples mistakenly think that they're relieved of the need to bother with wills because they own most of their property jointly. Or, they think that it's just the husband who needs a will, because the property automatically goes to the wife on his death – or because she has little property in her own name.
Those couples fail to consider what could happen if they're both involved in an accident, in which he dies and she lives for just a short while. All of their joint holdings (bank accounts, real estate, mutual fund shares, and stocks, to cite some of the more common examples) will become owned in her name alone.
Because she left no will, the assets would then pass under the intestacy laws to her family. Forget about the couple's understanding, say, about setting money aside for the education of his children from a former marriage. So a husband and wife both need wills, even though they own their property jointly.
Additional articles. A reminder for accountants who would welcome advice on how to alert clients to tactics that trim taxes for this year and even give a head start for next year: Delve into the archive of my articles (more than 180 and counting).
Stay competitive with your fellow accountants who turn to the articles when, say, they correspond with clients or they want to show clients how to nimbly sidestep pitfalls while capitalizing on opportunities to diminish, delay, or deep-six payments of sizable amounts that would otherwise swell IRS coffers.
Also be mindful of the articles when you strive to build name recognition, a goal attainable only by choosing and implementing strategies that set you apart from ferocious competition. Use the articles to prepare talks to audiences, such as business owners, investors, and retirees.
Attorney and author Julian Block is frequently quoted in the New York Times, Wall Street Journal, and the Washington Post. He has been cited as "a leading tax professional" (New York Times), an "accomplished writer on taxes" (Wall Street Journal), and "an authority on tax planning" (Financial Planning magazine). More information about his books can be found at julianblocktaxexpert.com. Reprinted with permission of AccountingWEB.
Learn more at the 2017 Annual Estate Planning Conference
July 20, 2017 - Saturday, July 22
The Ritz-Carlton Reynolds, Lake Oconee
Led by national experts, The Georgia Society of CPAs Annual Estate Planning Conference covers a wide variety of topics from the economy and tax issues, to succession planning and insurance. Each session is designed to maximize your understanding of estate planning concepts.