Stay Informed with Interest Communities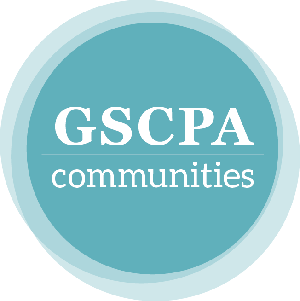 GSCPA Interest Communities are composed of Society members who share a common interest or specialty. Interest Communities provide timely, professional news and updates along with relevant educational events.
Each community represents a different specialty within the field of accounting. There are 10 different communities to choose from, you can join as many as you like, and the best part—it's FREE!
As a community member, you will receive biweekly newsletters full of specially selected articles from a variety of sources to ensure you receive the top stories and most interesting reads. Online community networking groups are also available through LinkedIn, so you can connect with your peers and exchange information.
As an Interest Community member, you'll benefit from:
• Curated, biweekly newsletters
• Exclusive access to community web pages
• Expert insights, unique videos and resources
• Access to expertise through private, member-only LinkedIn groups
• Customized, community-related continuing education courses
"I have joined several interest communities and look forward to receiving the biweekly e-newsletters because they help me to stay informed on the latest issues that impact my business and clients."
— Bona K. Allen, senior VP/CFO, Kajima Building & Design Group, Inc.
Enhance your membership experience by joining one or more of the following interest communities.
How much does it cost?
Community membership is complimentary with your Society membership.
How many communities can I join?
GSCPA members can join as many online communities as they like.
How do I join an Interest Community LinkedIn group?
Visit LinkedIn.com. In the search box at the top of any page, type in the word "GSCPA" followed by the name of the community that you would like to join. A list of search results will appear. In the list, click on your chosen group, and then click the Ask to Join button.
How do I join a community?
Sign up for one or more of these online communities by visiting My Communities, or call the Member Services Department at 800-330-8889, ext. 2986.
How can I contribute?
We invite members to write and submit articles for publication consideration. This is a great opportunity to share your knowledge with the membership at-large. Interested members can learn more by contacting Liz King, manager, communications at 404-504-2937 or at lking@gscpa.org.